Historical Facts - Mornington Peninsula
Inspector of Nuisance - Mornington
In 1896 The 'Shire of Mornington' appointed an 'Inspector of Nuisance'. Up to this date it appears everyone had tolerated their neighbour's and lived in relative harmony, but the appointment of the Inspector of Nuisance had a disturbing influence on the quite little community.
The first job for the Inspector of Nuisance was to collect 'dog tax'. Up until this appointment, the local police constable had the task of collecting the 'dog tax', of which he was entitle to keep half. As a result, the new inspector was immediately unpopular with the law!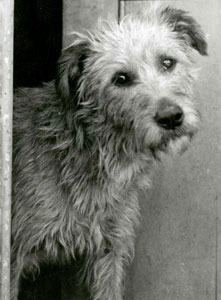 The Inspector of Nuisance collected 'dog tax'
He was accused on many occasions of 'barking' outside the homes of certain residents with the result that unsuspecting dogs, hidden from the inspectors gaze, answered, thereby betraying themselves as well as their owners.
However, the Inspector of Nuisance's fame may best be recorded in regard to his efforts to prevent 'mixed bathing'. This anti social behaviour was becoming quite prevalent at Fisherman's Beach, and the Shire Council was continually receiving complaints regarding the matter. The inspector of Nuisance was detailed to report, and after spending several pleasant afternoons in the vicinity reported that he was appalled at the happenings.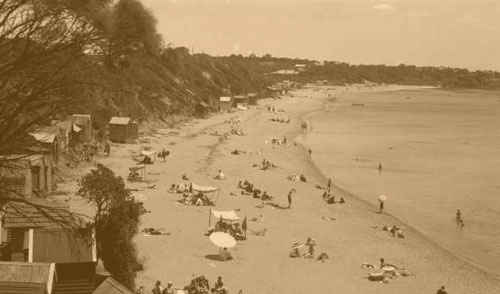 At Fisherman's Beach mixed bathing was considered anti social and fell under the jurisdiction of the Inspector of Nuisance
The Council, after much deliberation, eventually erected two notice boards setting out the areas to be used by male and female bathers, an imaginary line determining the limits of their respective areas. The notice boards remained on Fisherman's Beach foreshore for many years, but have long since been removed.
Source "The Early History of Mornington Peninsula' by Hunter Rogers