Discover the Mornington Peninsula with Us
Mornington Antique Centre
"My Mother had one of those"!
Many times we have driven past the Mornington Antique Centre at 65 Mornington Tyabb Road, but never have we been drawn to pop in and see what it's all about. So, on a chilly, wet and windy autunm Friday, we decided to visit the Mornington Antique Centre and check it out.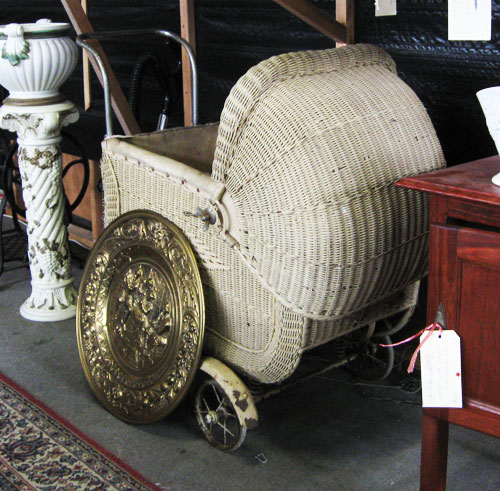 I think my Mother had a pram like this when I was a baby!
Mornington Antique Centre is a huge old building of 60,000 square feet crammed full of bric-a-brac, furniture and all sorts of intersting stuff. If you enjoy fossiking and have lots of time on your hands, then this is the place to visit.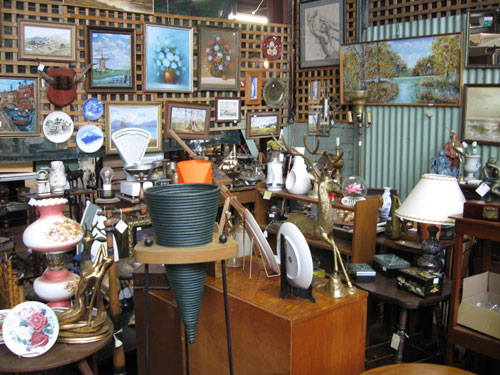 There is all sorts of bric-a-brac to rummage through
On our visit, we found many of the stalls had their items priced very reasonably. We found genuine Queen Anne furniture, vintage and unusual collectibles, old books and clothing, art deco items as well as many newer items that many consider 'antique'.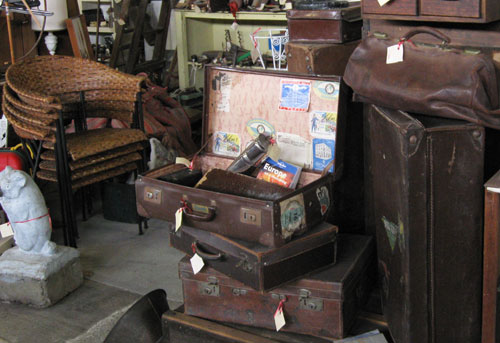 Some gorgeous old suit cases and bags
But, be warned. The lighting is not the best, it's bloody cold in the winter and on windy days one would believe the roof is about to blow off! Also, watch your step as the old wooden floor feels very unstable in many places. Please don't wear your 'Sunday best' as there is so much dust and dirt everywhere, oh yes and watch out for the pidgeons, they have obviously had lots of practise at pooping on everything in site! However, in saying this, it is a great place to visit.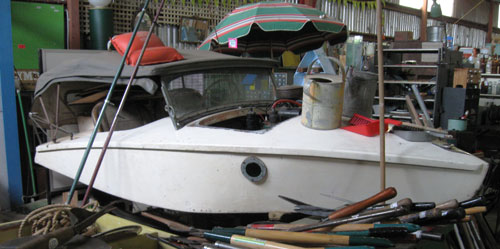 I couldn't resist taking a photo of this cute little boat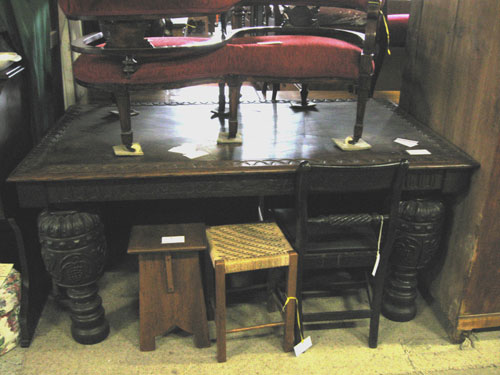 Check out the beautiful legs on this table - what a work of art.