Discover the Mornington Peninsula with Us
Flinders Blowhole
The Flinders Blowhole track is one of the few places where you can access to the ocean between Cape Schanck and Flinders.
The Blowhole Track is located on Boneo Road opposite Razorback Road. At the car park there is a lookout with magnificent views of the wild rocky coast line and Bass Straight.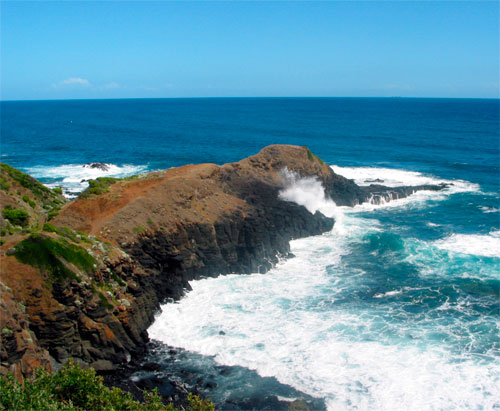 View of Elephant Rock at Flinders Blowhole from the car park lookout
The walk down to the ocean and the blowhole is by way of a well-made track and a wooden boardwalk and stairway. There are some interesting spots to take photos on the way down. Little Bird Rock is off to the right and is a favourite spot with birds. The day we were there we had the rare privilege of seeing a Sea Eagle playing in the wind currents.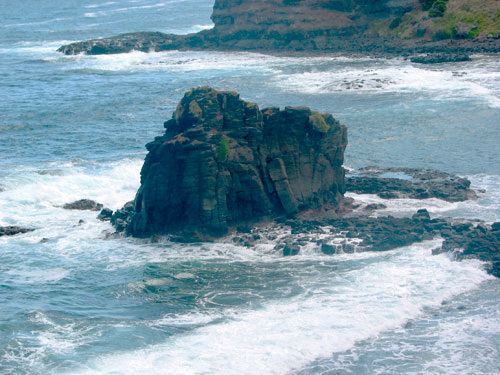 Little Bird Rock is the home to many water birds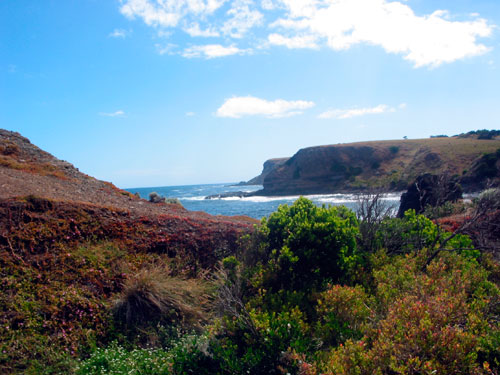 Some of the colours of nature on the walk down to the blowhole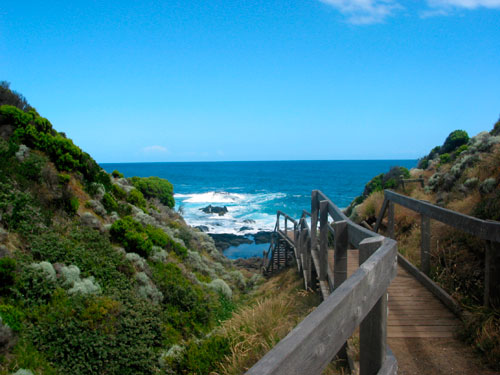 The wooden walkway and stairs down to the beach
The blowhole is on the right, at the end of Elephant Rock. Please take care walking over the huge bluestone boulders as they can be slippery. Also, beware of large swells and waves. They may catch you off guard.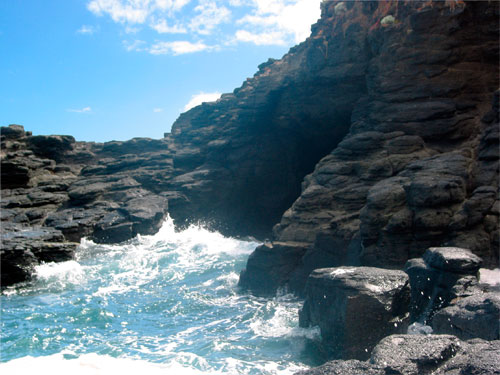 This shows the blowhole at the end of Elephant Rock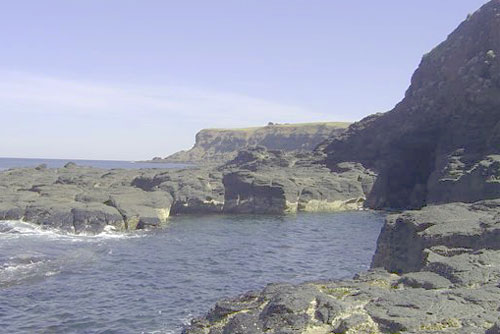 Another photo of the blowhole. At times these rocks are completely under water,
so please take care.
Take your time and explore the wonders of the rock pools. Take a stroll along the beach, you might find some pumice stone and other interesting items that wash up here.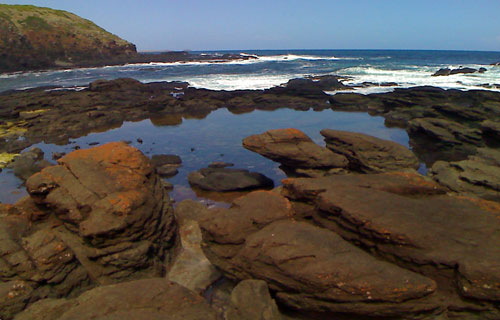 Rock pools at the Flinders Blowhole
Please be aware of the sea conditions, large waves and swells are always a danger in this area.