Discover the Mornington Peninsula with Us
Dromana Strawberry Festival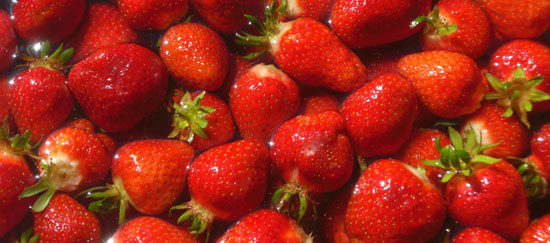 Free strawberry tasting at the Domana Strawberry Festival ... yummm!
The Dromana Strawberry has been run annually for over 20 years. Held every January, in the middle of the holiday season, this is a family event not to be missed. Although we lived in Dromana we had never been to this wonderful event until this year! Isn't that typical!
Organised by the Lions and Lioness Clubs of Dromana in association with Sunny Ridge Strawberry Farm, the Victoria Strawberry Industry Association and the Mornington Peninsula Shire Council, this is a fun day for the whole family.
Held at the Dromana Reserve in Pier Street, the Dromana Strawberry Festival has stalls selling local strawberries in pancakes (wow, that was a long queue, but well worth the wait!), strawberry milk shakes, and the most awesome homemade strawberry jam! Next year we are going to stock up on the strawberry jam! By the time we got to the stall selling strawberry jam, there was just one jar left. It didn't last long in the household, so next year we are buying all they have!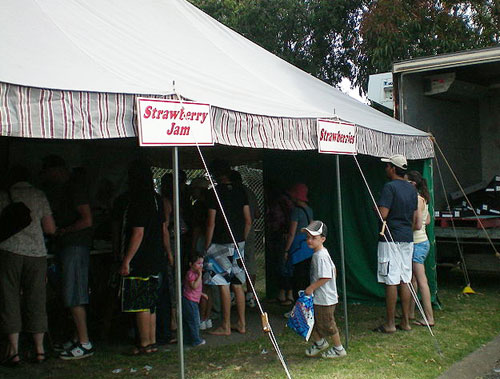 The tent selling the best strawberry jam ever!
There were lots of other market stalls selling a huge assortment of stuff from homemade cakes to lovely flowering plants. The entertainment was never ending with a jazz band, line dancing displays, dog obedience demonstrations and vintage and classic cars to look at. The local Dromana Country Fire Authority had a couple of Fire Engines on display for the kids to climb over and test the sirens!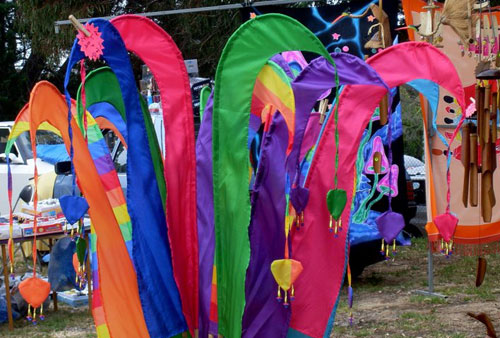 Wonderful brightly coloured market stalls
Also for the kids, there was an animal nursery where they could meet the little farm animals and give them a pat. There were also children's rides and lucky dips.
Perhaps the best part of the festival, for us anyway, was the free strawberry tasting. No wait, maybe it was a toss up between the free strawberry tasting and the awesome Devonshire Teas with fresh whipped cream and that awesome strawberry jam!
One thing is for sure, we will be back there next year to buy lots of strawberry jam!