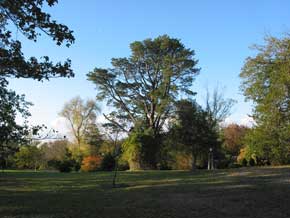 Seawinds Garden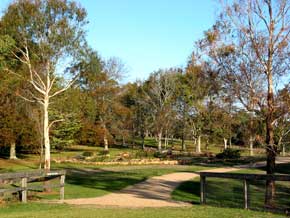 There are many paths around the gardens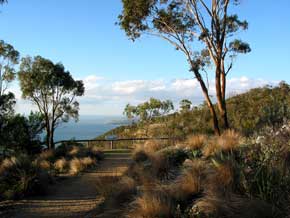 Western lookout and the wonderful view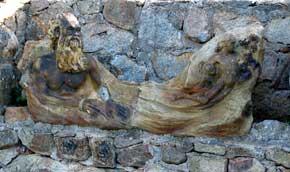 A sculpture by William Ricketts
Seawinds is a 34 hectare property managed by Parks Victoria with magnificent views of Port Philip Bay, the Mornington and Bellarine Peninsulas.
The first European owner of "Seawinds" was George Chapman. He acquired the 34 hectare property in 1896. Chapman was a gardener working at Heronswood, Dromana, now a National Trust homestead built in 1871 for Dr William Hearn, an academic and politician who became chancellor of Melbourne University .
Chapman was also involved in supplying timber that was transported to Melbourne by train from Red Hill, a town on the eastern side of Arthur's Seat.
He built a homestead on the property near the northern lookout and his children used a horse and dray to get to school each day in Dromana at the bottom of Arthurs Seat.
Some of the older trees that dominate the garden were planted by him about 100 years ago.
Work on the gardens at "Seawinds" was started in 1946 by the then owners, renowned Melbourne surgeon Sir Thomas Travers and Lady Travers. In 1960 Sir Thomas Travers acquired five art works by the famous artist William Ricketts. These ceramic works of art are now featured on a rock wall at "Seawinds". In 1975 the Victorian State Government purchased "Seawinds" from the Travers estate and made it part of the Arthurs Seat National Park .
There are many short walks to take at Seawinds. An 800 metre walk around the gardens takes in most of the main features. There is a track that leads from the car park west to "Bay Lookout" which faces west across McCrae, Rosebud, Rye and Sorrento to the heads of Port Phillip Bay and Queenscliff on the Bellarine Peninsula . By following the track north it will take you to the "Northern Lookout" where you can see Arthurs Seat is in the foreground and on a clear day, Mount Dandenong , the Great Dividing Range and the skyline of Melbourne .
Seawinds is located along Purves Road.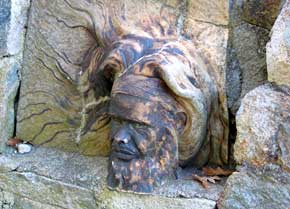 There are 5 Ricketts sculptures in the gardens