Fascinating Historical Facts - Mornington Peninsula
Harley Davidson Motor Cycle Club - Balnarring Beach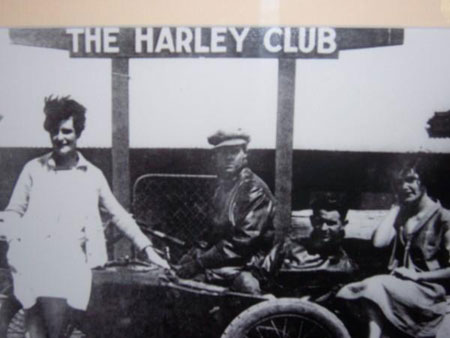 The gate to the Harley Club in the 1920's
The Harley Davidson Motor Cycle Club in Victoria was formed in 1924. The club members met at the Cheero Tearooms at Balnarring presumably after they had been beach racing at Balnarring Beach. The local council prohibited beach racing around 1930, so the club members then used Bob and Frank Myers property (who were local members) for racing.
In 1926 Milledge Bros. Pty Ltd of Elizabeth St Melbourne purchased 2 lots of land from the Balnarring Beach Estate for the use of the Harley Club. Milledge Bros. were the importers of Harley Davidsons at the time. Club rooms were built on this land and were opened in December 1928. From 1930 until the mid 1950's Mr. K.J. Rattray Wood of East Brunswick was listed as the owner of the land and he rented it to the Harley Club.
Today, although the board over the gate still says 'The Harley Club' the house is privately owned and at the time of writing was for sale. This is certainly an unusual piece of Mornigton Peninsula's history.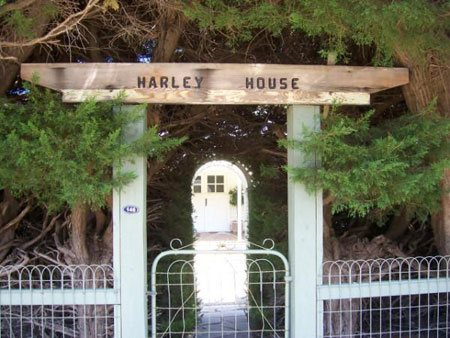 Harley House as it is today